FRIED CHICKEN EQUIPMENTS
---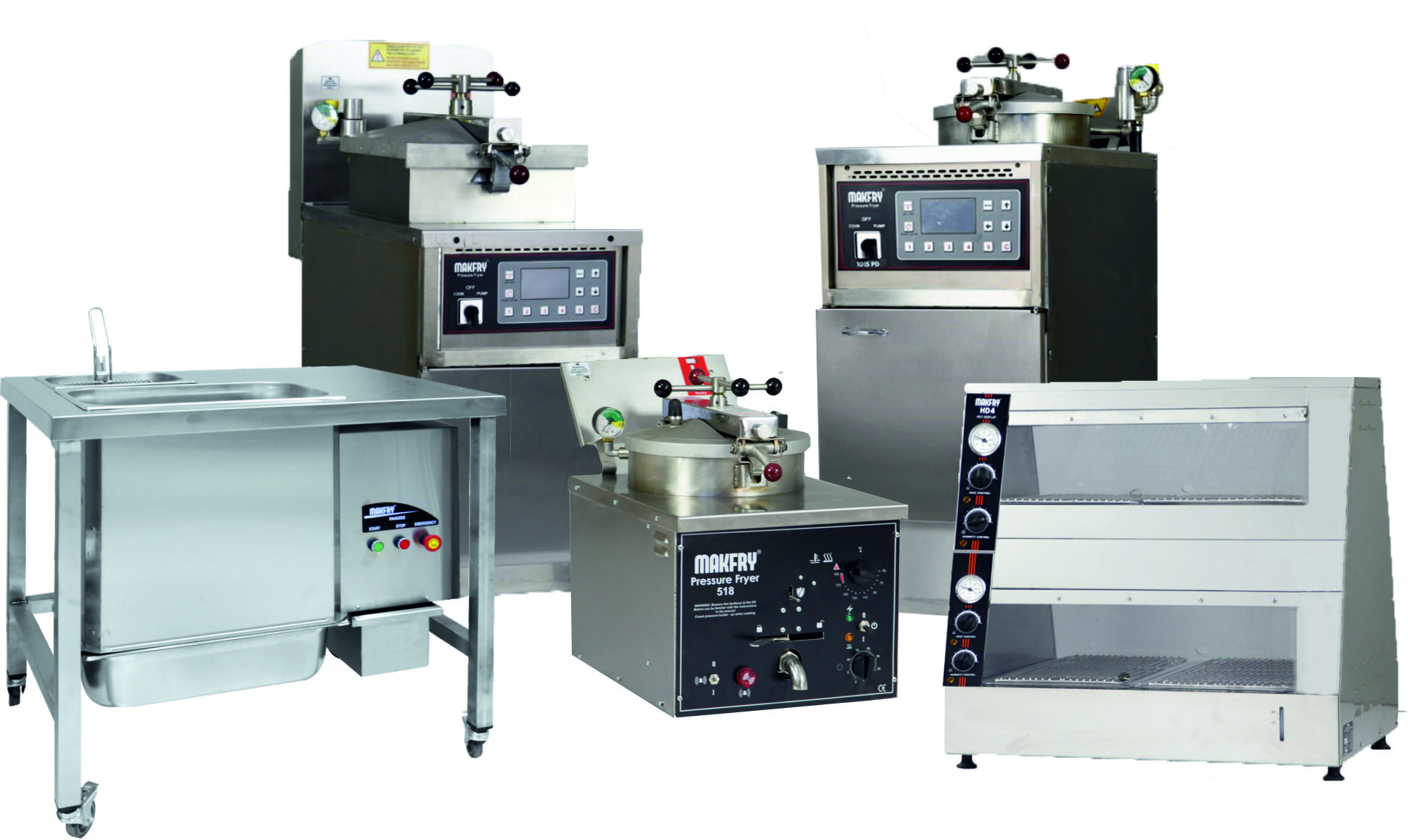 FRIED CHICKEN EQUIPMENTS
Equipment needed to produce fried chicken products, which have become increasingly popular products in the food industry;
Pressure Fryers: Used to fry chicken with its own juice in short time under high pressure. We offer the machine with 3 different capacities have 10 min frying average:
MAKFRY 518: 3 kg capacity.
MAKFRY1015: 4 kg capacity.
MAKFRY 1025: 5.5 kg capacity.
Food Warming machine: For faster and more efficent service this machine can keep your fried products fresh and warm up to 2 hours. We also offer this macine with 3 different capacities.
MAKFRY HD-2: 10 kg capacity.
MAKFRY HD-3: 15 kg capacity.
MAKFRY HD-4: 20 kg capacity.
MAKFRY HD-6: 30 kg capacity.
Breading Table: While breading flour comfortable work plcae is needed and often needing to sift your breading flour because of the lumps which agglomerate while breaing, we have a great solution for these two issues. MAKFRY breading unit afford you the space you need and a built in sifting drawer that helps you do it all at once.
Remember! Appropriated and well made equipment helps you to achieve quality products.